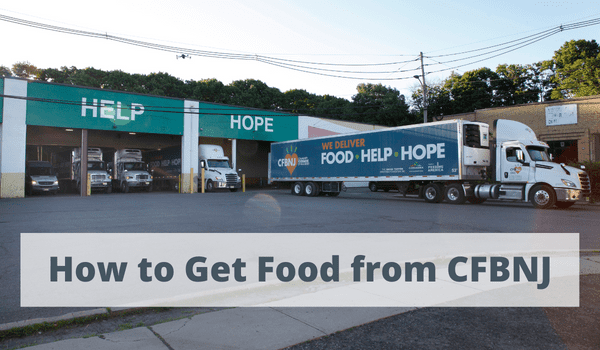 New Jersey's hungry neighbors come from all walks of life, all over the state. There are hundreds of thousands of people in our state are food-insecure, and as the largest anti-hunger and anti-poverty organization in New Jersey, it is our responsibility to meet them where they are and make sure they have nutritious and nourishing food to keep them healthy and strong. Our two CFBNJ locations serve 15 counties, but each location operates differently, including how they serve the public.
How to Get Food from a Food Bank
Though there is no way to get food from our Hillside warehouse on-site, we serve our neighbors by distributing to over 800 food pantries in New Jersey.
Using our Find Food page is easy: simply type in your ZIP code, select a mile radius, and see how many food pantries, soup kitchens, or shelters are in your area. It is always a good idea to call the locations ahead of time to confirm their operating hours and talk to them about any eligibility requirements or identification you may need to provide.
Find a Food Pantry Near You
We also encourage folks in Atlantic, Bergen, Cape May, Cumberland, Essex, Hudson, Middlesex, Morris, Passaic, Somerset, and Union counties to contact us to pre-screen for SNAP benefits in New Jersey (formerly food stamps). SNAP plays a critical role in reducing hunger and poverty, and our Resource Access team will help you with the process and make sure you meet the SNAP eligibility requirements.
How to Get Food in Atlantic, Cumberland, and Cape May Counties
CFBNJ's location in Egg Harbor Township differs from our Hillside warehouse. In addition to distributing to local pantries, soup kitchens and shelters, our South Jersey neighbors can also access CFBNJ's mobile food pantry , or even come to our on-site pantry during its open hours.
CFBNJ Food Pantry Identification Requirements
Our on-site and mobile pantries run by our Egg Harbor Township staff both have the same requirements:
Clients and every member of their household must show proof of residence. Two forms are required:

State issued ID (driver's license, non-driver ID, etc)
Proof of address:

Mail processed by the US postal service with the client's name and address on it
A lease that lists all occupants

To get food for school-aged kids under 18, the following is accepted for identification:

School record with name & address
Birth certificate (children under school age)
NOTE: if parents are divorced, children can only be listed under one parent in our records.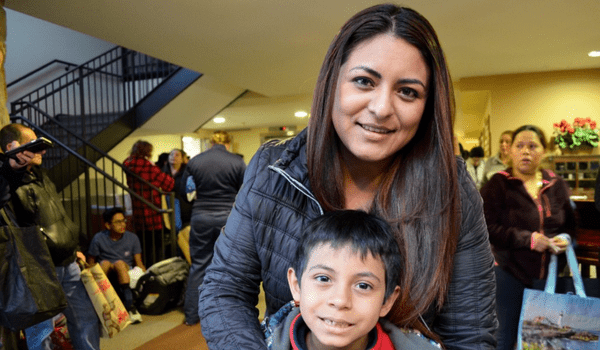 CFBNJ Food Pantry Hours & Contact Information
Phone number: 908-838-4981
Our on-site food pantry is open to clients during the following times:
Monday: Closed
Tuesday: 1PM – 4PM
Wednesday: 12PM – 3PM
Thursday: 1PM – 4PM
Friday: 1PM – 4PM
Saturday: 9AM – 1PM
Sunday: Closed